American Cushion Factory makes cushions to fit specific outdoor patio furniture collections. Our replacement cushions include but are not limited to cushion by American Cushion Factory to fit Frontgate replacement cushions, Pottery Barn replacement cushions and Billiard Design replacement cushions. American Cushion Factory has been independently making custom cushion replacements for patio furniture for 40+ years and is not affiliated with any of the specific companies listed.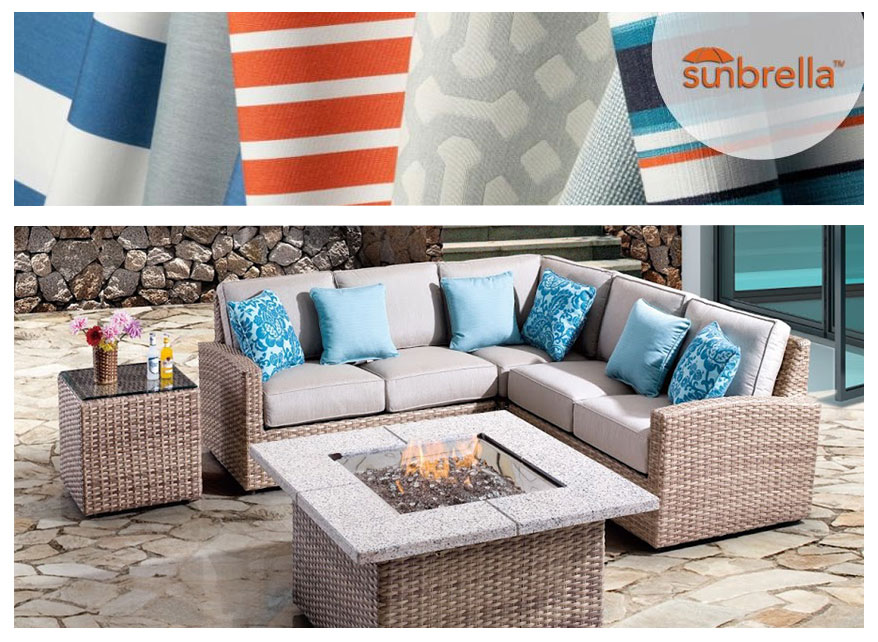 America's Leader in Patio Furniture Cushions

American Cushions Factory is a unique patio furniture cushion manufacturer that makes replacement cushions for the majority of outdoor patio furniture brands and collections. Not only do we carry and make cushions for nearly every furniture set made in the last few decades, we carry every 2019 Sunbrella patio fabric including all Sunbrella Specialty Weave fabrics.

All of our cushions are made in the USA to exact specifications of your current furniture cushions or measurements you provide for your custom cushion order. Cushions can be made for your outdoor sofa, chaise lounge, lounge chair, outdoor swing, daybed etc and are not limited to any specific brand, shape or size, we can craft any and all outdoor patio replacement cushions with your choice of hundreds of fabrics.

Due to the extensive selection of replacement cushions we carry, if you do not see your brand or collection listed please do not hesitate to call us at 866-278-6708 as we can make any patio furniture cushion to exact specs of your original patio furniture collection.
---

www.AmericanCushionFactory.com is not a Lloyd Flanders, Frontgate or Pottery Barn Dealer.
www.AmericanCushionFactory.com products are not Lloyd Flanders, Frontgate or Pottery Barn products or original designs.
www.AmericanCushionFactory.com is a custom cushion company making replacement cushions for specific Lloyd Flanders, Frontgate or Pottery Barn styles.